APP DEVELOPERS MISSISSAUGA
The Most Qualified Software And Mobile App Developers In Mississauga
Located in Canada, Guaraná Technologies stands out as a leading mobile app development agency. Our Mississauga branch concentrates on crafting native iOS and Android apps utilizing cutting-edge techs like Swift, Kotlin, React Native, IoT, and Beacons. Our dedicated engineers and developers deliver unparalleled solutions to our valued clients.
Contact us for a free consultation
Our mobile app experts will guide you through the requirements and costs of your project.


Our Apps Have Been Featured In

More Than a Mobile App
Development Company in Mississauga
Guaraná Mississauga is more than just a team; we're a collective of fervent individuals dedicated to uplifting entrepreneurs and businesses. Every line of code we craft and every discussion we lead echoes our relentless quest for knowledge. Merging professionalism with a laid-back atmosphere, we consistently produce premier mobile apps and web solutions that are both robust and adaptable.

We don't build ordinary apps; we build great ones.
An iOS app can function seamlessly on the mobile devices of your business's consumers. Our developers will ensure your app provides the personalized experiences users need to feel engaged.

No outsourcing to foreign lands; our apps are completed in-house. Period.
We keep a full-time & in-house team of talented iOS & Android developers, quality analysts, designers and UX/UI specialists. So your project will always be in good – and highly skilled – hands.

10+ years of experience in crafting, developing, and launching apps.
We've developed and launched over 130 apps, and we know what it takes to make a successful app. From the initial full consultation to post-launch, we have the expertise you need to grow your app.
Our App Development Process



We lead you through the final, most exicting step:
Launching your new app.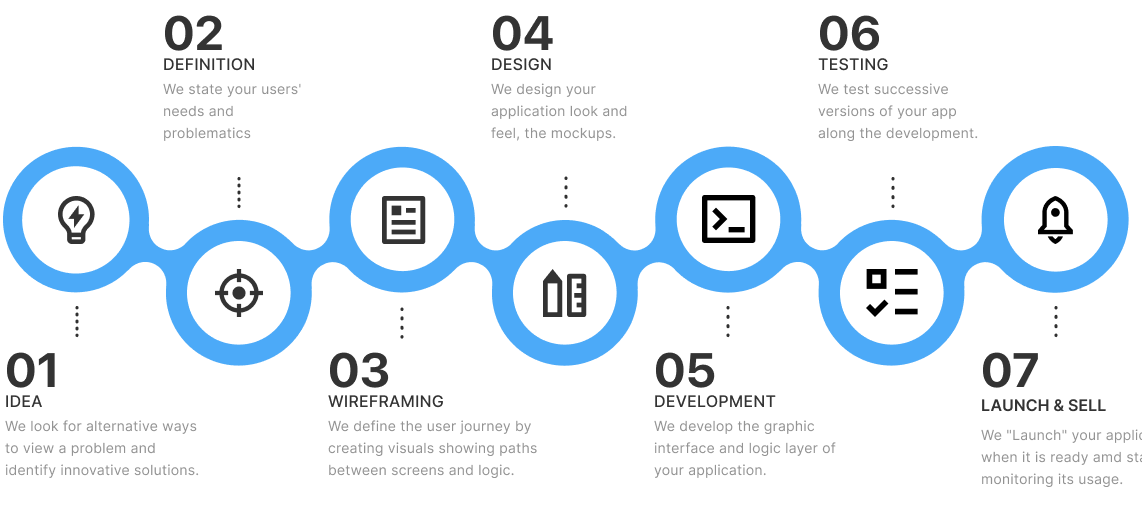 Guarana is one of the biggest mobile application maker in
Canada. We have worked with hundreds of companies to
design and develop their mobile apps.


Our Mobile App Development in Mississauga Expertise
Guarana designs custom applications precisely tuned to your business objectives. Committed to remaining Mississauga's premier app development leader, we carefully craft apps to elevate your ambitions. Our proficiency spans diverse technologies and sectors.
Android App
Development in Mississauga
Guaraná stands as Mississauga's premier Android app development firm, boasting a decade of unparalleled expertise. We're dedicated to bridging the technology gap for startups and seasoned businesses alike. Rely on our team for robust, secure, and intuitive native Android apps.
iPhone and iOS App Development in Mississauga
At Guaraná, we harness cutting-edge technology to craft unique iOS apps that empower businesses and nurture devoted user communities. Collaborate with a Guaraná iOS app specialist in Mississauga and experience unwavering guidance every step of the way.
Custom Web App
Development in Mississauga
Crafting web apps or expanding your mobile platform online, we amplify your user engagement and boost your audience reach. Our seasoned developers in Mississauga expertly design, build, and roll out intuitive websites and web applications, catering to all sectors.
IoT Developers in


Mississauga

Guaraná stands as Mississauga's premier IoT development powerhouse. We craft intelligent, expandable applications that elevate your online footprint and captivate your audience through fresh, pioneering methods. Trust us to transform your IoT concept into reality, seamlessly linking it to devices via sensors, Wi-Fi, Bluetooth, and wearables.
VR & AR Developers in Mississauga
Experience the fusion of virtual reality and augmented reality in today's tech landscape. For over a decade, Guaraná reigns as Mississauga's premier mobile app development authority. We specialize in crafting immersive virtual spaces, simulators, and VR/AR games for both Android and iOS.
UI/UX Developers in
Mississauga
At Guaraná, we believe that even the most brilliant code is incomplete without a sleek, user-centric design. Our adept UX/UI team in Mississauga transforms your app concepts into profitable, easy-to-use masterpieces.
Our App Development Portfolio
Take a look at some of the mobile apps we developped.
Toronto Waste Wizard
The city of Toronto trusted us to develop the Waste Wizard mobile app – a project created to assist Toronto citizens to easily find out what waste items go where as well as when they should dispose of each type of garbage in their neighborhood.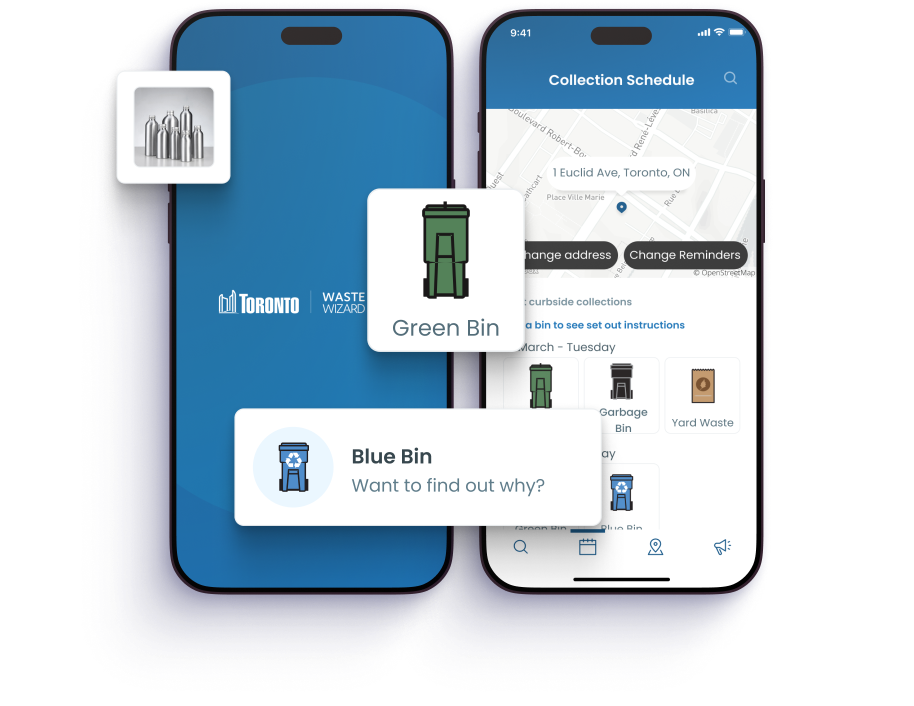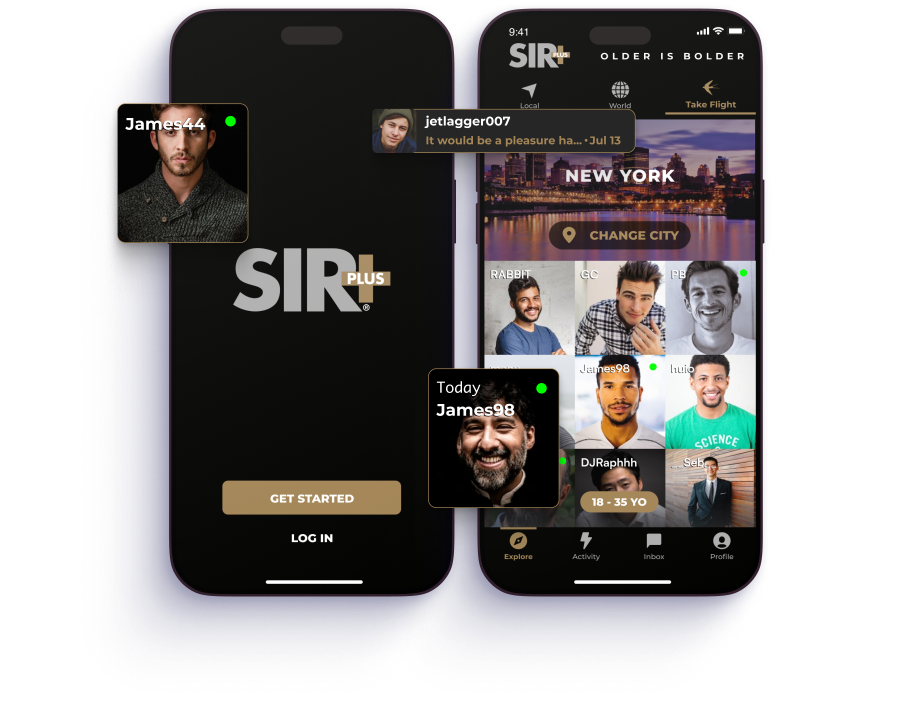 Sir+
The app gives users the possibility of seeing all the men who liked them, the ones they have as favorites, and users who keep an eye on their profile.
No Closet
No Closet is an app developed with the possibility to help people make money with their closets. Users can sell and rent any item they have on the platform and create a line of customers.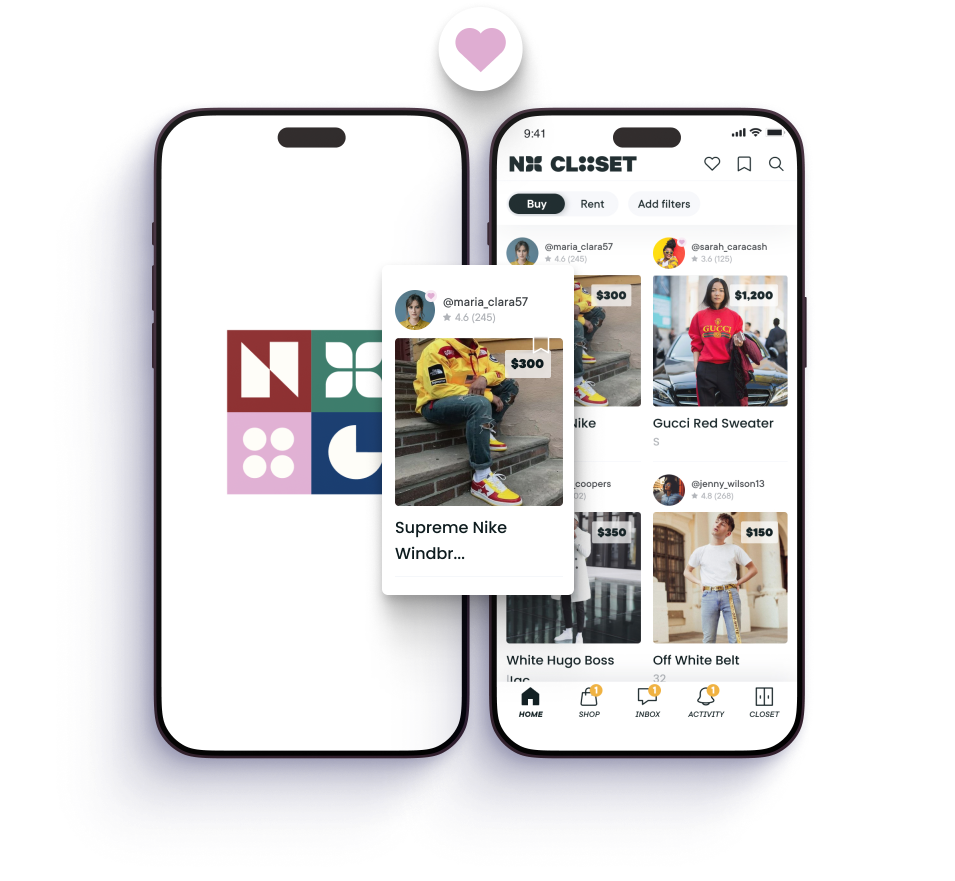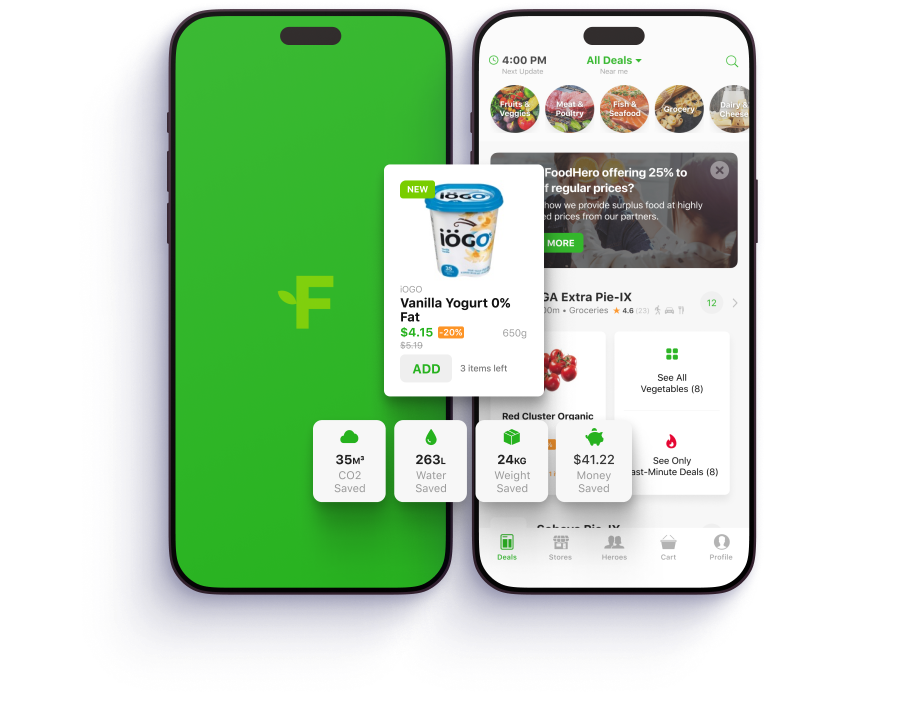 FoodHero
The application serves as a marketplace where retail stores can offer their soon-to-expire products for sale. This gives users the opportunity to save money on their purchases.
Let's Talk About
Your Project
We can't wait to hear from you!
Contact us for a free consultation
Our mobile app experts will guide you through the requirements and costs of your project.