Blog
Launching A Mobile App: The Complete Marketing Guide
January 9, 2023
At the end of 2010, 300,000 mobile applications had been developed. By the end of 2011, the millionth application had launched. That's a 233% boom in publication in just 12 months as millions of new mobile device users sought greater app variety and competition (we won't worry about the 1 in 4 applications that are forgotten and never used once they have been downloaded).

For the purposes of this article, let's assume that you have already created a valuable mobile application that will eventually have active users.
So, you want to ensure that potential users are notified as soon as your application becomes available in the marketplace. This useful marketing guide will help to streamline organization and planning activities, allowing you to focus on encouraging users to download your application when it launches.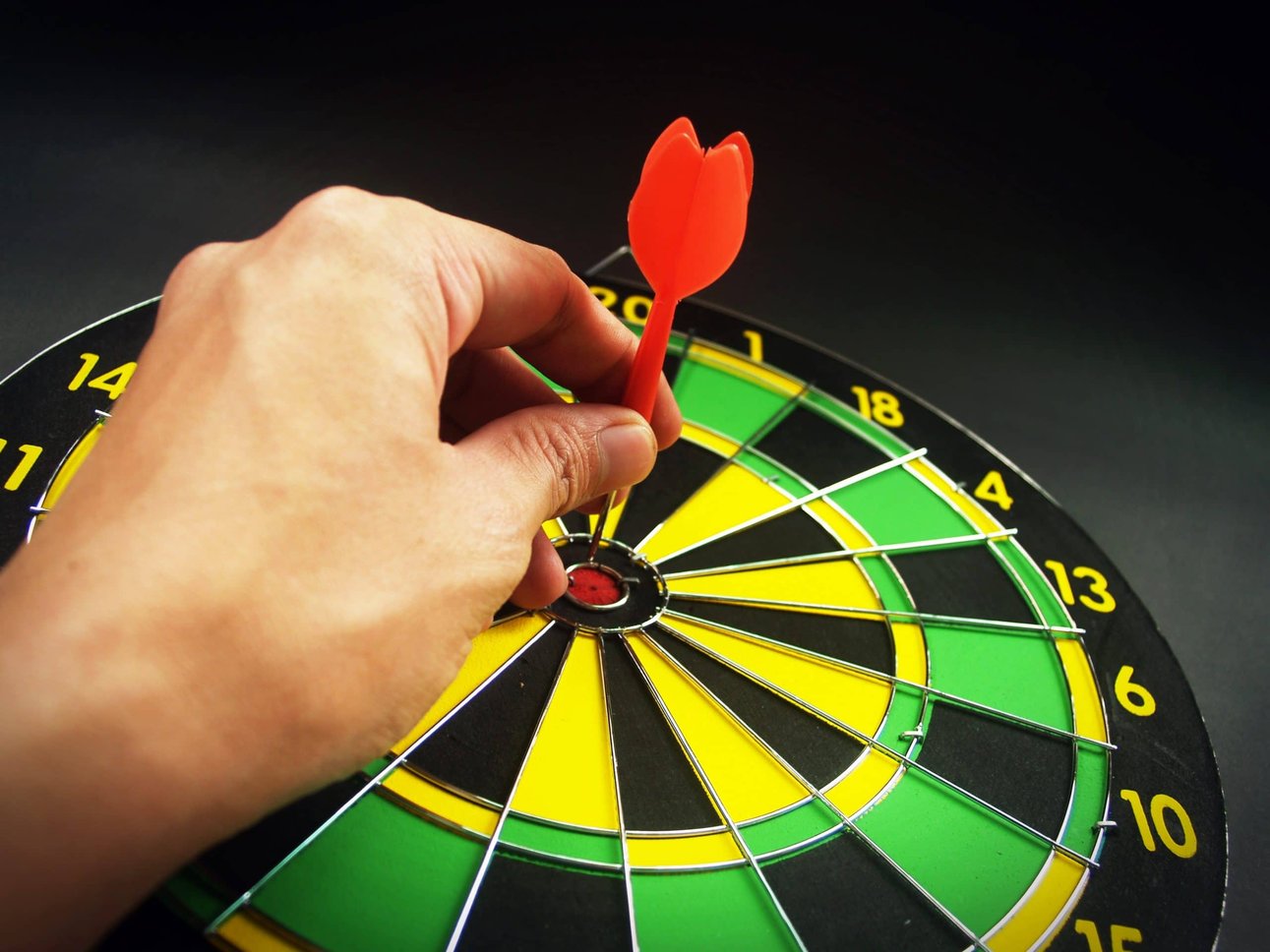 STEP 1: SET CLEAR GOALS
In order for your app launch to be successful, you must first define what you consider a success.
Set measurable targets for the launch. Our recommendation is to focus on the active installation rate. Retention rate (the number of users that download your application and actually keep using it) is also important, as is the number of reviews that you receive. You will also have access to your average rating in the app marketplace, along with revenues generated (if your app is paid).
To help you set some parameters, please remember that the majority of free mobile applications have a much higher active download rate during their first month on the market. It is usually around 50%. Afterward, this rate stabilizes around 30%. The average rating is 3/5, but we strongly recommend that you target a much higher rating in order to maintain a healthy active download rate.

STEP 2: USE SOCIAL MEDIA FOR PROMOTION
Before launch, be active on your social media channels in order to generate interest (like Android Photobooth did on Twitter). You can even use social accounts to put your application in the spotlight while it is still being developed. This is a great way to solicit comments and ideas from future users. Once your application launches, update the link in your Twitter bio to the app download location. Remember, your objective here is downloads, not driving traffic on the site.
Don't forget to explore other social networks that might be relevant, for example: Pinterest.
Pinterest is a very visual and aspirational network, and an ideal location for showcasing the final steps for your product to other mobile developers. You may receive valuable suggestions for UI / UX improvements. However, this strategy is not advised if you plan on competing directly with another app on the market!
Generate buzz by encouraging potential users to sign up to receive a notification when the application launches. You can also opt to engage in other original activities to generate additional buzz.

STEP 3 : CREATE CONTENT

Spend some time on creating content that clearly explains how to use your mobile application. This content should be made up of blog posts, press releases, social media content, website content, and email marketing content. Take advantage of content creation services to outsource this step.
Anticipate potential questions and comments come launch day, and formulate response content. Once the app becomes available, pay attention to social media and publish updates in real-time in order to quickly respond to user questions, comments, and recommendations.

STEP 4: RECORD A DEMO
Create a video that shows how to use your application. You can easily create a demo using a program such as Camtasia which allows you to take screenshots and record voiceover content. Clearly explain what the application does and why it is useful in real life.
Once again, it is crucial to stand out from other applications. A short video is one of the easiest ways to highlight the value of your mobile app. A good example is the Salesforce1 introductory video.
STEP 5: LAUNCH A LANDING PAGE
If your application is a business unto itself, you should create a dedicated website. Otherwise, a separate, dedicated landing page for the app on your site can suffice.
Creating a landing page is what many businesses choose to do. In order to render your social media efforts more complete, launch this page even if your application has not itself launched. Direct users to this page so that they can watch the demo video and encourage them to sign up to receive an email when the application is available.

STEP 6: DECIDE WHERE YOU WILL SELL YOUR APPLICATION
Mashable recommends picking just one app store for the initial launch of your mobile application.
This will help you to generate the highest possible concentration of users and ratings. Otherwise, you will be inundated with updates and improvements across all marketplaces during the first weeks after launch. Having your app in one place will help you to be more efficient. Once you work out all the problems in one marketplace, you can expand availability to other app stores.

STEP 7: CONNECT WITH OTHER APPLICATION DEVELOPERS
Reach out to other application developers that have created something that could complement your product.
Users of these complementary apps may well use yours. Establishing partnerships can mutually benefit sales or downloads for both apps. Carefully select partner developers that are highly regarded in order to avoid being associated with a bad product.

STEP 8: PITCH YOUR APPLICATION
Pitch your product to journalists and bloggers specializing in technology and mobile devices.
Be prepared with the demo video that you recorded and be ready to offer a free download so they can explore the application's interface and capabilities. Be ready to answer all their questions and pay attention to bugs they may identify or UX / UI recommendations they could make.
Complete this initiative at least a couple of weeks in advance of launch day. This will give the participating journalists and bloggers time to experiment with the application and to write a well thought out story or review without time constraints. The more time they have, the easier they can fit you in to their editorial calendar.

STEP 9: TAKE ADVANTAGE OF YOUR NETWORK TO CREATE BUZZ
Reach out to your professional network and request that they share content related to the imminent release of your application.
Send an email to your network with a link to the demo video in order to show how the application works. Don't forget to include buttons for sharing on social media to broaden the reach of this initiative.
This is a good alternative for bloggers and journalists that are not ready to publish longer pieces about your application. You can also ask if they willing to tweet a snippet of a blog that you wrote about the app. Learn more about creating virality here.
STEP 10: DETERMINE YOUR PAID PUBLICITY STRATEGY
Complete your marketing efforts with paid ads in the week leading up to the app launch. Apart from Google Adwords, you can also create targeted paid ads on Facebook that drive users to your Facebook page. Check out this list of paid channels for marketing your app and get inspired.

STEP 11: LAUNCH A BETA VERSION OF THE APP BY INVITATION ONLY
Prematurely launching your application is one of the biggest mistakes that developers can make. Plan to send out a limited invitation for the launch of a beta version. Spotify, Google+ and Pinterest all successfully used this tactic.
A beta version will create a sense of exclusivity for those who receive the invitation. More importantly, it will allow you to receive valuable feedback from a trustworthy network in order to correct bugs and UX / UI issues before launching the application on a bigger scale.
Send out an email marketing campaign to a portion of your client network that will benefit from using the application. Offer them free, exclusive access to the mobile app before it releases to the general public in exchange for a review of the application.

STEP 12: PLACE DOWNLOAD LINKS IN MULTIPLE LOCATIONS
This step should be completed only when you are ready to launch the application to the general public.
Place download links for the app on your blog, on the welcome page of your website, in your email marketing campaigns and on all your social media networks. You can also add a mobile tab to your Facebook page.
STEP 13: PAY ATTENTION TO COMMENTS AND ENCOURAGE REVIEWS
Last but not least, follow the public's reaction to your application and strongly encourage that they post reviews.
Applications with the best reviews gain the most visibility and downloads, but that's not all. This process helps you to identify bugs that you have otherwise not noticed. You can quickly make implement changes to improve user experience and make your application more effective.
In the same breath, don't forget to complete A/B testing in order to improve your application and keep users notified on updates and developments to show that you are listening to their comments.
BONUS: OTHER TECHNIQUES FOR ENSURING A SUCCESSFUL APP LAUNCH
1. A "SOFT LAUNCH"
The soft, or limited, launch, consists of releasing an application on a smaller scale before making it available on the general market.
This allows for a full-scale test along the lines of a beta test, and to make sure that everything is working well while minimizing risk.
For example, it could make sense to first test your application in Belgium or Switzerland before launching in France.
2. UTILIZE ASO FOR GREATER APP STORE VISIBILITY
Apple App Store, Google Play: It is on these platforms that your application will be available for download.
It is therefore crucial that your app is highly visible in each marketplace: if not, it stands to disappear into the crowd and will struggle to survive.
ASO (App Store Optimization) is a collection of techniques that aim to improve an application's marketplace rankings. The process is similar to how SEO improves search engine ranking.
Here are some key ASO principles to consider for improved visibility and increased downloads:
Choose a unique title with a reasonable length. In addition to your app's name, carefully select your main keywords for increased efficiency (for example, "leboncoin: realty/rental classifieds" or "Liligo: flight comparison tool" etc.)

Publish screenshots and an introductory video

Strategically place your main keywords throughout the app's description

Push for positive reviews. They play a key role in determining app store ranking
Of course, this list of suggestions is far from exhaustive, and ASO is a complex process. There are plenty of tools for helping your application to become #1 in various app marketplaces.
3) INCREASE POSITIVE REVIEWS FOR YOUR APPLICATION

In order to earn more positive reviews and improve your app's image (along with app store rankings), there are several useful techniques that can be employed. Avoid the boring "Would you like to rate our app?" question and try to be a little more subtle:
Start by simply asking if the user is enjoying the app;

If the answer is yes, you can then ask them to provide a review;

If the answer is no, take advantage of that feedback and request more detailed feedback that you can use to improve the user experience (and earn more positive reviews in the future).
4) MANAGE YOUR RELATIONSHIPS WITH THE MEDIA
Traditional media and blogs can serve as an extremely valuable tool for increasing visibility for your company and application.
For example, if your app appears on a "best of" list within a certain category on a specialized and reputable site, app page traffic and downloads will surely increase.
In order to receive media coverage, you can develop press releases with the help of a professional service.
5) BONUS: PAY ATTENTION TO APP STORE ADVERTISING
Already prevalent in the US, app store advertising is emerging as an important tool for developers.
This form of advertising consists of paying the given marketplace in order to appear as the #1 rank for a search of a given keyword or expression. The process is similar to sponsored Google results.
App store advertising can yield incredible download conversion rates, even up to 50%. It will be interesting to see if this trend continues as the strategy becomes more popular.
Happy launching!
Partners - not providers.
Guaraná will act as your partner and advisor throughout the whole process. Our app development process is tailored to be collaborative and we truly embrace each one of our projects. Being a well rounded and skilled team makes us a great long-term partner for both startups and established companies.
Execution equals excellence.
We truly commit to your digital app development project's success. We're passionate about turning your web & mobile application idea into a high-performance digital product with authentic design, smooth usability and amazing engagement. We provide nothing less than the best user experience possible.
High-quality code built for business growth
Our tech team ensures we always craft the best logic for your users and your strategy. Our scalable solutions are ready to accommodate any new features you might need - when your business evolves, our code evolves with you.