Blog
The Crucial Reasons Why Your Startup or Business Needs A Mobile App
June 27, 2019
Currently, people spend an average of 4 hours a day on their mobile phones with apps accounting for roughly 90% of their mobile time. It is clear there is a big opportunity in the app market with smartphone users constantly glued to their screens. Not only is it a great way for a business to reach customers, but it is also an important tool to help run a company and to build up brand awareness, attention and loyalty.

Creating an app for a startup or a business of any size helps to gain a wider customer base, increase visibility and accessibility and communicate directly with customers and new audiences to draw them in. Not only that, but mobile apps are a great marketing channel for sales and revenue growth, gaining analytics for business improvement and attaining a competitive advantage against rival companies.
Sales and Revenue Growth

Building an app for your business is a great way to open up new revenue channels and increase the company's profits. There are different opportunities to monetize your app like with in-app advertising, transaction fees and virtual goods offered once the app is downloaded.

There is also a freemium approach to monetization which allows users to download the app for free and then pay for a premium version for access to more advanced features. Another option is the paid download strategy where users would have to purchase your app in the app store in order to gain access. For a more in-depth look at these monetization strategies be sure to check out our previous post on some of the most bankable methods.
Audience Building and Increasing Business Visibility
Mobile apps are a great way to establish relationships with customers from anywhere in the world and they are fundamental for making sincere connections with your audience. It is a way of staying close to customers, making them feel more in touch with your business. This direct line of communication between your company and the clients makes it easier for them to provide feedback and contact you through functions like in-app help desks or messaging features. Building an app gives your users a proper way to contact your business right at their fingertips, making a difference in how you personally communicate and interact with them especially if they have any inquiries or concerns.

It is evident that if you increase the number of acquired app users, therefore the audience for your business will boost and your brand image will gain more recognition, visibility and awareness. Providing them with a valued app and offering consistent personal interactions with customers further encourages and improves loyalty and engagement. You can offer them in-app functions like getting additional information about the company, products and services offered.

Through using proper SEO practices and app store optimization techniques like choosing the right keywords and app icon designs, you can increase traffic toward your company. And, thanks to these well-executed methods, when potential customers search for services related to your business, your app will be suggested to help them with their needs. Using these techniques sets a course for more visibility and exposure. If you are interested in discovering more about app store optimization, check out one of our previous posts.
Useful Marketing Channel
Having a mobile app is a helpful step toward positively advertising for your company, bringing in new users every day to get to know your brand. You can use a variety of marketing tools like in-app polls and surveys to enable users to report on errors and receive important feedback.

Other tools like creating loyalty programs in the app to share promotions, discounts, bonuses and exclusive offers further encourages the customers to buy your products in return for points they can redeem and use later-on in future purchases or promotions. In the end, if your app has many frequent, dedicated and loyal users, then they will spread the word about your business to others.

Personalization is also a key technique showing customers that you appreciate them. This includes elements like remembering user data, changing interfaces based on personalized interests and sending push notifications based on in-app activity and previous behaviours. Push notifications are direct interactions with your users, easily notifying them of exclusive offers and new functions and features in the app. These serve as a reminder that your company still exists, which is especially important if the user has not visited the app in a while, therefore making these messages an efficient way to spread the news about your brand.
Competitive Advantage
Building a mobile app not only strengthens the position of your business against the competition, but it also optimizes your brand, proving that it is innovative with a well-designed app. Creating a more streamlined experience for your audience and enhancing current business capabilities sets yourself apart from rival companies.

With offering your audience many different functions like general information, prices, booking forms, search features, user accounts, messengers, news feeds, the status of orders, hours and contact information, shows your clients that you are providing them with features they will enjoy and love. Using technology to solve customer issues, pain points and fulfilling their needs, proves that your business isn't outdated or behind on current trends and that you are staying on top of the competition.
Gathering App Analytics For Business Improvement
Having an app means you can benefit from gathering customer insights and track how users interact with your app. You are able to collect useful information for analysis like learning which products customers buy the most, geolocation and demographical data, registration stats, bounce rate measurements, how much time they spend in the app, which functions are used often and which are proving to be the least popular.

App analytics can help you to better understand how to improve the app and your business and provide customers with a great user experience. This knowledge can be used to enhance current products, discover new business opportunities, develop new functions and features to meet the needs of the customers as well as deal with any sort of client dissatisfaction.

Methods like heat mapping and data recording help to monitor in-app activity and gestures while tools like Mixpanel and Google Analytics help with tracking mobile and web traffic. These techniques are there to help you identify the most profitable and promising areas of the app to improve the overall app performance and satisfy customer needs. For more on the tools and methods we just mentioned and how to measure mobile app usability, check out one of our previous posts.

Now that you have read up on the noteworthy reasons why you should have a mobile app for your startup or business, we hope you will consider this beneficial marketing mode of increasing brand awareness and recognition. For more on our app development process be sure to check out our services!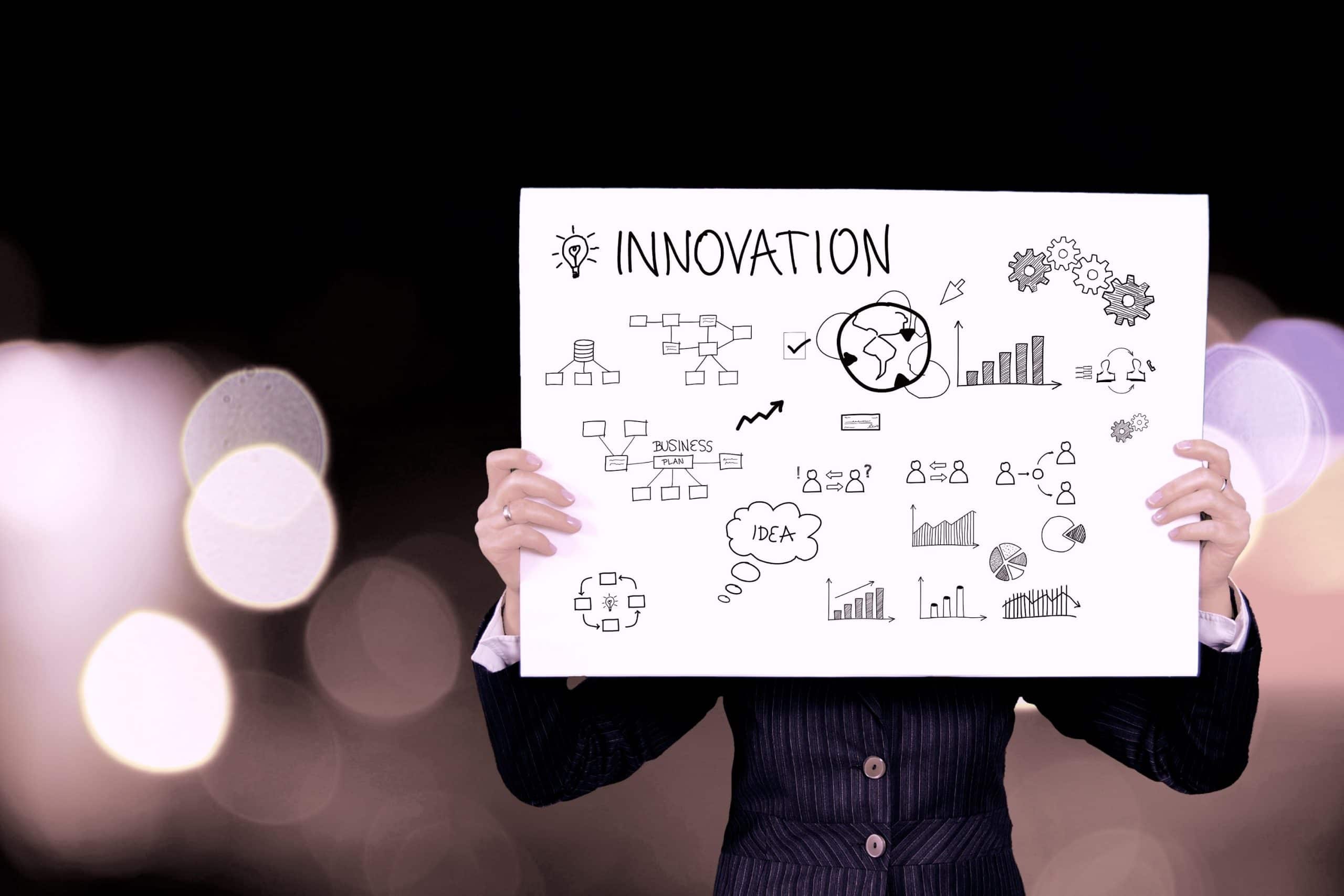 Partners - not providers.
Guaraná will act as your partner and advisor throughout the whole process. Our app development process is tailored to be collaborative and we truly embrace each one of our projects. Being a well rounded and skilled team makes us a great long-term partner for both startups and established companies.
Execution equals excellence.
We truly commit to your digital app development project's success. We're passionate about turning your web & mobile application idea into a high-performance digital product with authentic design, smooth usability and amazing engagement. We provide nothing less than the best user experience possible.
High-quality code built for business growth
Our tech team ensures we always craft the best logic for your users and your strategy. Our scalable solutions are ready to accommodate any new features you might need - when your business evolves, our code evolves with you.