Blog
The Importance of Integrating Social Media in your App Development Process
March 28, 2019
With more than 3 billion people around the world using social media every month and 87% of social media app users checking Facebook at least once a day, it is safe to say that there is an overwhelming amount of traffic amassing to these sites.
Social media accounts are free to make and use and they encourage collaboration, communication and interaction between users. Businesses are using these platforms to their advantage to reach out to potential customers to promote and educate them about their brand and how it can benefit them. This mode of connectivity and communication of sharing ideas with people from all around the world is vital not only for a business's growth but for their survival as well.
According to Statista, as of October 2018, there are 2.23 billion active users on Facebook, making it the most popular social network and the first to surpass one billion registered users. YouTube comes in second with 1.9 billion active users and Instagram in sixth with one billion active accounts. It is therefore impossible to ignore the possibilities social networking has to offer to boost the success of businesses.
The following post goes into detail explaining why businesses should consider integrating social media into their mobile apps, including how they aid in enhancing app functionality, boosting visibility and increasing downloads.
Why Should You Consider Social Media For Your App?
Enhance App Functionality:
Since it is very common for people to have Twitter or Facebook accounts, building an app that provides access through the use of social media account credentials allows for a simple onboarding process. Creating account and login information becomes much easier and faster as people can avoid having to fill-in sign-up forms, creating a username and remembering yet another new password.
Filling in sign-up fields can be time-consuming and could discourage people from using your app. Cutting down the login steps and using social media accounts to access the app enhances its functionality, it encourages more visits, increases user acquisition and makes for a more pleasant experience for consumers.
For example, people can use their Facebook accounts to sign-up with apps like Tinder and Instagram. Tinder even pulls mutual interests from Facebook and shows if your matches enjoy the same music, events, pages and groups. It also pulls information from Facebook to show if you and your matches have mutual friends to enhance the overall user experience.
In-App Social Sharing:
When developing an app, you can directly integrate in-app sharing options and social media feeds. The social media feeds can include your brand's Facebook, Twitter and LinkedIn page. These feeds can be placed inside the app so users know about upcoming organized events, updates, it provides the convenience of interacting with other participants without leaving the app and it helps to grow your brand via your app.
With social media sharing buttons, also known as click-to-add (CTA) buttons, users could directly share any information, articles and posts directly from the app. This could include sharing to Facebook or Twitter any in-app activity like game score results or fitness accomplishments. For instance, there are sharing buttons on Instagram where posts can be simultaneously added to Twitter, Facebook and Tumblr.
Boosting App Visibility:
When social media is utilized correctly and strategically, it can bring recognition to your app from millions of potential downloaders and users. With the use of these social media sharing options and posting in-app activity to a larger audience, it can boost the visibility of the app. For example, if someone downloads your app and then shares their in-app achievements on Facebook to family and friends, this allows it to reach new viewers and users.
Thanks to social media, there is a higher chance of user acquisition and increased conversion rates. Using this cost-efficient means of boosting visibility and brand awareness is an easy way to spread the word about your app, prove its value and announce special in-app offers, deals and promotions.
You can even make it easier for your audience to find you and content related to your app with a branded hashtag. Using it consistently across social media platforms can make tracking your brand that much easier. The goal is to engage and attract more users and so scheduling regular posts at specific times of the day when users are the most active can be a good plan.
Creating a strong voice and online presence for your app to improve its publicity, posting regularly and having a unique and consistent visual identity (ie. the same brand logo in all profile pictures) are some of the tactics to attracting your targeted market. However, be sure you have an existing audience in the first place! For more advice on user acquisition, retention and conducting market research, check out the rest of our blog for past posts on these topics.
Increasing Downloads:
As we have mentioned all throughout this article, social media is a great tool for growing your app's success with a higher chance of people stumbling on your download link in their social media feeds. Once users download the app, they can see other friends on social media who have liked your business, made any purchases and are using your app. This type of validation gives consumers that extra push to continue engaging with the app.
You can also use social media to humanize your brand to increases customer satisfaction and downloads. Another possibility is getting interactive with your audiences and personifying the app through sharing videos, images and graphics to encourage user acquisition and engagement.
Well-Known Apps Using Social Media to their Advantage
Below we briefly mention popular and trendy apps utilizing social media sharing to their advantage in order to reach a larger audience.
Candy Crush: This popular mobile game allows users to sign-up using their Facebook account and players can share their scores at each level to social media. Candy Crush accounts are synced to Facebook accounts, meaning users can see which of their Facebook friends are playing the game and follow their scores and which levels they are currently beating. The Candy Crush app allows players to invite Facebook friends to play the game as well.
Tasty: The Tasty app is free and provides users with hundreds of delicious recipes. The app has a social sharing option where if a user enjoys a particular recipe, they can share it social media platforms like Facebook, Twitter, Pinterest and Tumblr.
Trip Advisor: Trip Advisor is a platform with an app providing food, flight, activity and accommodation suggestions in any city in the world. People who download the app are able to share on social media suggestions from Trip Advisor that they truly enjoyed.
CBC and CTV News: As you are already aware, CBC and CTV are news outlets providing people with the most up-to-date and relevant news stories on topics relating to anything from international affairs to entertainment. These major Canadian news outlets include in-app sharing options so users can share and post news articles to platforms like Facebook, Twitter, LinkedIn etc…
With this helpful knowledge about the importance of integrating social media in your app development process, you can now confidently incorporate its elements to ensure your brand's success. Are you a business that has already added social media to your app? We want to hear from you and how using it has helped your brand!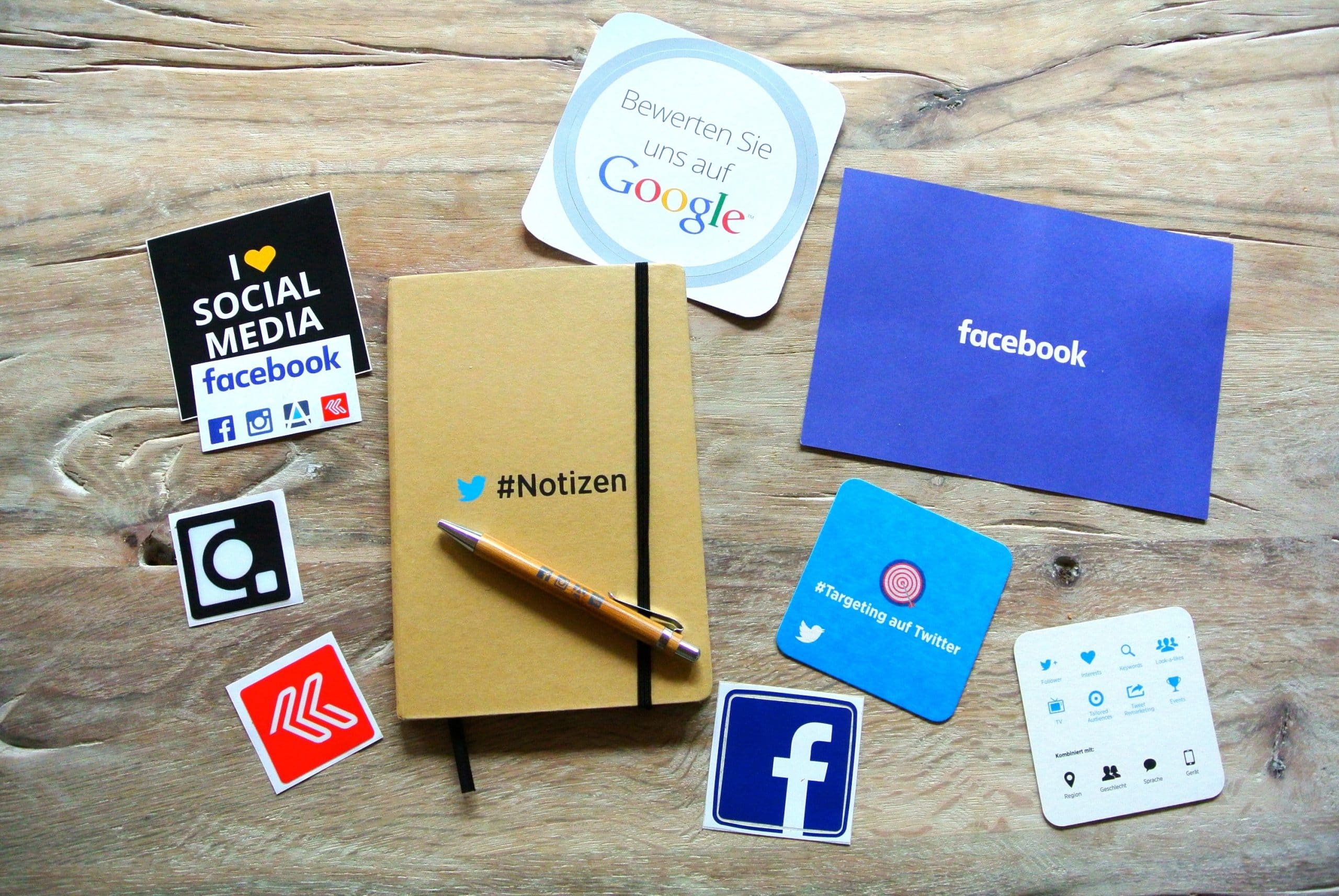 Partners - not providers.
Guaraná will act as your partner and advisor throughout the whole process. Our app development process is tailored to be collaborative and we truly embrace each one of our projects. Being a well rounded and skilled team makes us a great long-term partner for both startups and established companies.
Execution equals excellence.
We truly commit to your digital app development project's success. We're passionate about turning your web & mobile application idea into a high-performance digital product with authentic design, smooth usability and amazing engagement. We provide nothing less than the best user experience possible.
High-quality code built for business growth
Our tech team ensures we always craft the best logic for your users and your strategy. Our scalable solutions are ready to accommodate any new features you might need - when your business evolves, our code evolves with you.