Blog
How Mobile Development is Influencing the Photography Industry
April 4, 2019
Your smartphone is your best camera because it is always on you. Of the devices used in 2017 to capture images, 85% of people used smartphones, 10.3% used digital cameras and 4.7% used tablets. While also being a social media platform, Instagram is one of the most popular mobile photography apps out there. It is the second most engaged social network after Facebook with 60% of users logging in daily. Around 80 million photos are shared every day and the usage of the platform has almost doubled in the last 2 years. And with the rapid evolution of technology, smartphone camera features are continuing to develop and mature.
The following post will look at the features and settings already built-in to smartphone cameras as well as popular mobile photography apps which help to enhance the overall smartphone camera experience.
Smartphone Features Changing the Photography Industry
The following is a general outline of some the common features built-in to Androids and iPhones to mimic the usage and functionalities of a digital camera as well as some of the popular elements of mobile photography apps.
Dual-lenses. Smartphones like the iPhone 7 Plus, the iPhone 9 and the iPhone X have a dual-lens setup with a built-in wide-angle lens and a telephoto lens allowing for wider shots and a clear optical zoom.
Wide aperture. As newer versions of smartphones are released on the market, the quality of the cameras develops greatly. Androids and iPhones now have wider apertures to let in more light which allows for clearer pictures in low-light settings. The more light that can be let in, the more accurate, clear and colourful the pictures will be.
HDR mode. The high dynamic range (HDR) mode on Androids and iPhones can help make improvements on blur, motion, shadow and highlights. This setting is often already built-in to the camera and helps with nature shots of the sky and night photography. It combines multiple images shot at different exposures into one image to create a wider range of shadows and highlights.
Stabilizing visible motion. Optical image stabilization and autofocus are features on Androids and iPhones which reduce the visible motion in a picture and instantly focuses the camera for a photo. It eliminates movement from someone shaking while holding the smartphone taking the picture.
High-resolution video. Most recent smartphones from Apple, Samsung and Sony can record and playback video in the same 4K high-resolution you would see on television and from professional video cameras.
Auto-flash. This feature is built-in to both Android smartphones and iPhones and helps in darkly lit situations.
Filters. It is pretty standard to have camera filters in your Android or iPhone. With these filters, there are different modes and settings like black and white, retro, aged pictures and vivid colour filters. If the built-in filters found on smartphones aren't enough, camera apps also offer advanced filter settings like photo booth effects and collage layouts.
Burst mode. This feature on more recent iPhones and Androids takes a rapid succession of photos by holding down the camera button. It can take, for example, 50 pictures in one short burst where users can then pick the best out of the lot.
Live pictures. iPhones have a feature where the few seconds before and after the picture is taken are also recorded. The moving pictures show people what was going on seconds before and after the camera went off. Users can also sift through those clips and pick which part will act as the main image.
8 Examples of Apps Enhancing Mobile Photography
Apps now have the ability to provide users with the tools to capture, edit, share and store pictures. Simple adjustments can be made to images without having to transfer them to a desktop to edit, like removing laugh lines or blemishes on a selfie or even changing and controlling the tone, colour, contrast and exposure.
There are mobile photography apps that can be used as a replacement to the camera app already built-in to the smartphone. For people who aren't satisfied with its features, they can turn to a number of camera apps that allow them to control camera settings like manually handling the shutter speed, focus, ISO and white balance. The goal of these apps is to mimic the way someone would handle a real digital camera by offering the same functionalities.
Often, mobile photography apps will offer a full package. This includes options for capturing pictures, filters, adding icons and stamps, editing tools, social media sharing and cloud storage for the images.
After mentioning the different settings and options found on a smartphone camera, let's take a look at some popular mobile photography apps using the features we mentioned above.
Adobe Lightroom CC
According to the team: "Make amazing photos, from anywhere. Adobe Photoshop Lightroom CC for mobile gives you a powerful, yet simple solution for capturing, editing and sharing your photos. And you can upgrade for premium features that give you precise control with seamless access across all your devices – mobile, desktop and web."
Google PhotoScan
According to the team: "Photos from the past, meet scanner from the future. PhotoScan is a new app from Google Photos that lets you scan and save your favorite printed photos using your phone's camera."
PicLab Photo Editor
According to the team: "With the PicLab app, you will have access to the perfect photo editor for Instagram and for creating beautiful and unique pictures right at your fingertips. Easily edit photos of any kind – selfies, food, architecture, scenery, and more. This free photo editing app for iPhone or iPad allows you to create unlimited fun, quirky, or professional photo edits. Upload, edit, and share as many photos as you want, whenever you want. No previous design experience or knowledge is needed to use our photo editing app."
Facetune
According to the team: "Professional photographers and graphic designers constantly photoshop models to perfection, and now so can you! Without the expensive price tag or complicated tools, Facetune gives you the ability to retouch and add artistic flair to selfies and portraits with ease, from the convenience of your iPhone."
Camera MX
According to the team: "Camera MX is a camera app that comes with every possible feature you could ask for. Not only does it offer plenty of options for taking pictures but also for editing them and adding tons of effects, filters, frames, etc. Camera MX offers every Android user an easy-to-use yet full-fledged camera app, regardless of the manufacturer of their smartphone. With over 20,000,000 installs, Camera MX is one of the most trusted free stock camera alternatives for Android. Try it today to discover why!"
Halide Camera
According to the team: "Halide is a groundbreaking camera app for deliberate and thoughtful photography. With high-end tools, a UI designed from scratch for iPhone 8 and iPhone X featuring beautiful details, Halide is your go-to camera when you want to really take a photo rather than a quick snapshot. Use gestures in Halide's to change exposure and manual focus with a swipe. Halide's professional tools include focus peaking, a detailed histogram, adaptive level grid, and RAW support (on certain phones*). Customize controls to adapt the app to your needs."
Camera+ 2
According to the team: "Camera+ 2 helps you use your iPhone to shoot the best photos you possibly can. Whether you're a seasoned photographer or someone who's barely touched a camera, Camera+ 2 provides you with all the tools you need. See your photos improve the instant you start using Camera+ 2. Shutter speed, ISO and white balance can be selected using on-screen wheels and controls, for those occasions when you need precise control over your capture."
Prisma
According to the team: "Prisma transforms your photos into artworks using the styles of famous artists: Munk, Picasso as well as world famous ornaments and patterns. A unique combination of neural networks and artificial intelligence helps you turn memorable moments into timeless art."
It is amazing to see how quickly the photography industry is evolving and how developments in smartphones are fueling the popularity of mobile photography. We want to hear from you now. Which do you prefer, digital photography or mobile photography? And which photography apps are your favourite? We're curious!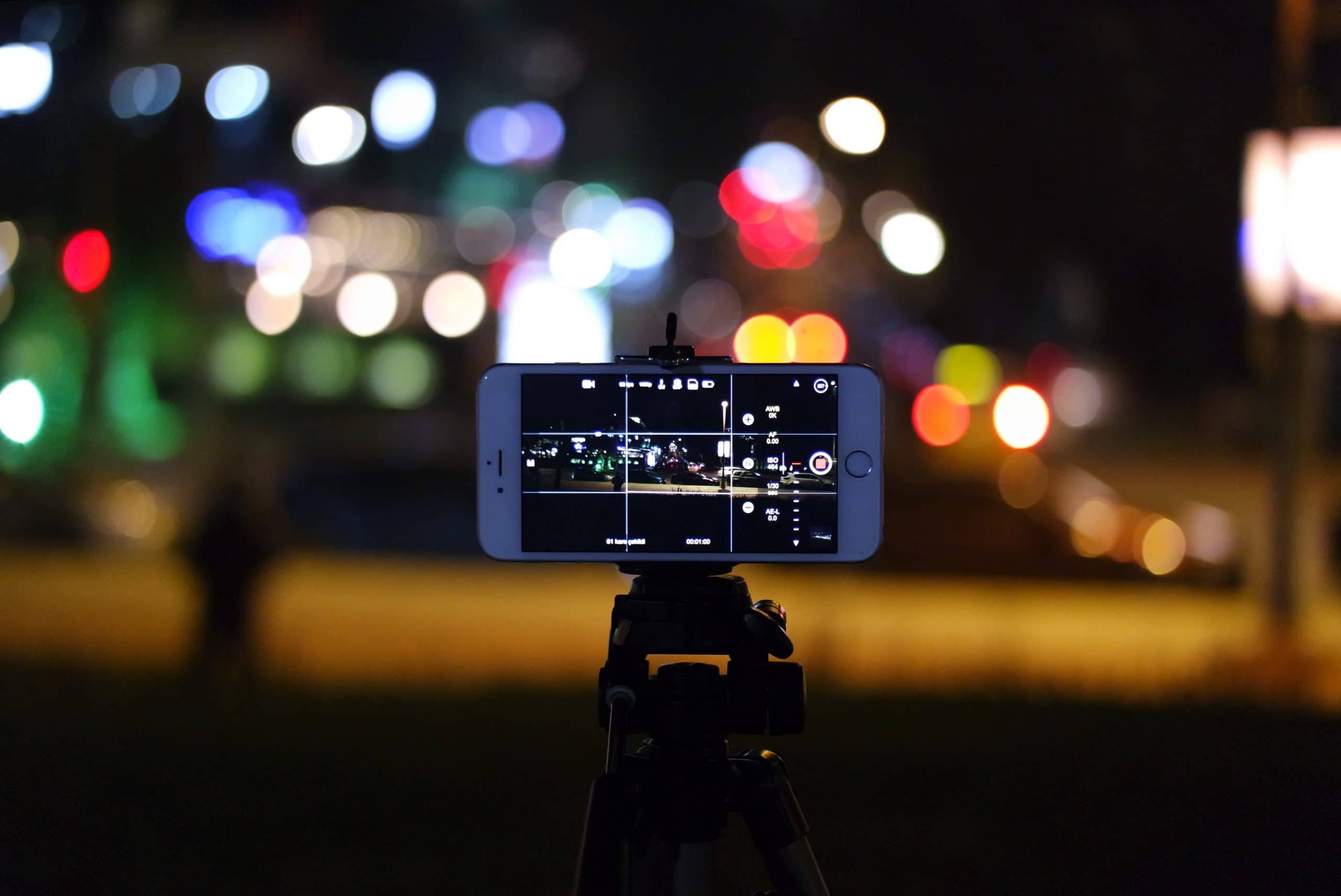 Partners - not providers.
Guaraná will act as your partner and advisor throughout the whole process. Our app development process is tailored to be collaborative and we truly embrace each one of our projects. Being a well rounded and skilled team makes us a great long-term partner for both startups and established companies.
Execution equals excellence.
We truly commit to your digital app development project's success. We're passionate about turning your web & mobile application idea into a high-performance digital product with authentic design, smooth usability and amazing engagement. We provide nothing less than the best user experience possible.
High-quality code built for business growth
Our tech team ensures we always craft the best logic for your users and your strategy. Our scalable solutions are ready to accommodate any new features you might need - when your business evolves, our code evolves with you.